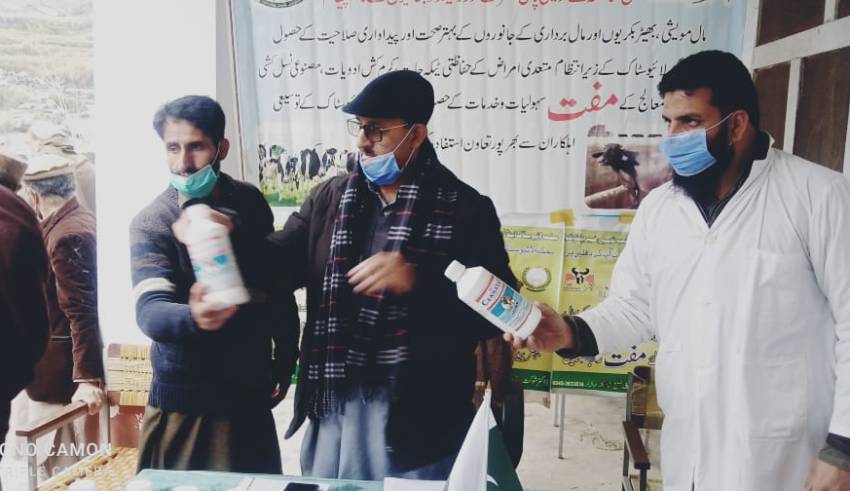 The Shangla Livestock department on Saturday distributed medicines for around 1600 animals among livestock farmers.
A free veterinary camp and field day was arranged at the government high school Shwawoo Chakesar, Shangla which was graced by the assistant commissioner, Chakesar Muhammad Anwar Khan, and about 100 livestock farmers participated in.
The livestock officials briefed the farmers about the contagious diseases and their losses especially the Foot and Mouth Disease.
The awareness session for livestock farmers was arranged by Dr. Shaukat Hayat. Farmers shared their experiences and the issues being faced by them which were addressed timely. AC Anwar emphasized better husbandry practices and strengthening the public and civil servants liaison and coordination. In the end, free dewormers, medicines, FMD, and other vaccines were administered to more than 1200 large animals, 1700 small animals, and 5600 birds. The farmers and locals of the area expressed their gratitude to the Livestock Deptt and District Administration Shangla.