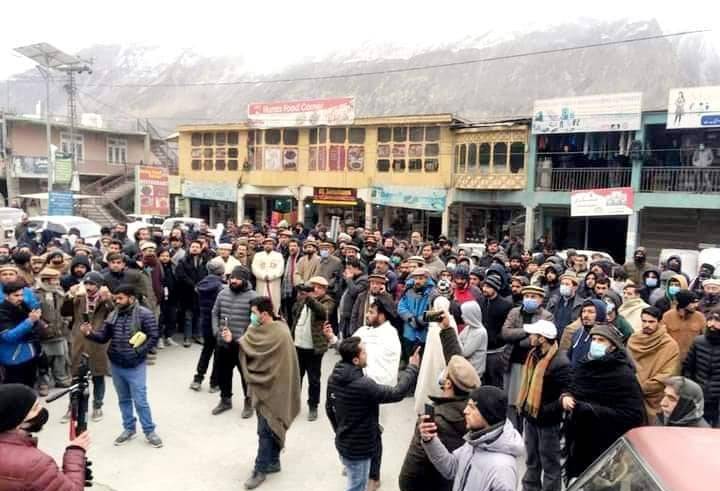 HUNZA: The political activists of Awami Workers Party AWP staged a protest demonstration at Hunza against the extra-judicial killing of a student by police in Karachi, they demanded early arrest of the police involved in the innocent student murder.
The protest was called by the AWP in Hunza led by Baba Jan, the AWP senior leader in Gilgit Baltistan who recently freed from jail. The protest attended by activists and common men from different walks of life and shouted slogans against the Sindh police and arrest of alleged accused of student murder.
While addressing at the protest Baba Jan, Zahoor Elahi and others urged the Sindh government, particularly the police department to register FIR against the police who killed the innocent youth of HUnza.
They said the student was not involved in any crime had been to Karachi for his studies but police took his life in extra-judicial killing.
They also demanded of the federal government to stop such murders of innocent people in the country instead of securing the public lives.
Meanwhile, a female activsit from the village Khan Abad in Hunza also condemned the murder of a young man from her village and demanded immediate arrest of those police involved in Sultan Nazir murder.