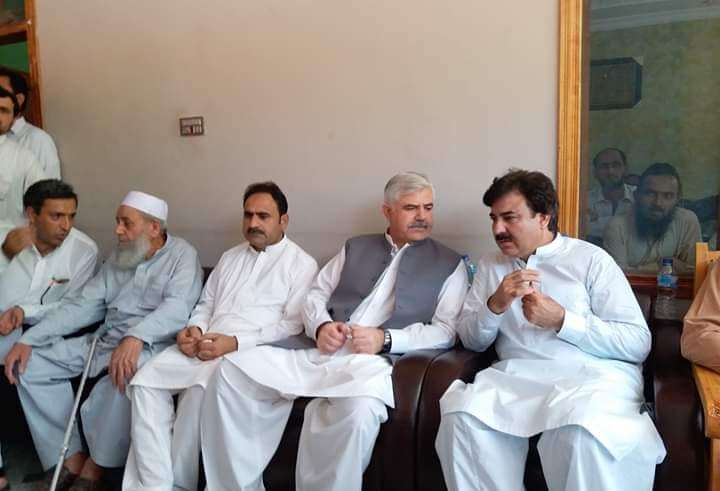 CM KP condoles with Mr Yousafzai over death of his mother in Bisham.
SHANGLA; Minister for information Khyber Pakhtunkhwa Shaukat Yousafzai's mother was laid to rest here at ancestral graveyard in Butyal village of Bisham city on Sunday.
The funeral of the minister mother was offered at Butyal where ministers, MPAs, bureaucrats, journalists from across the province and local people attended the funeral.
The minister mother died at the age of over 55 years and she has been suffering from illness for a year.
Later on, chief minister Khyber Pakhtunkhwa Mehmood Khan, Deputy Speaker KP assembly accompanied by ministers and MPAs visited Shaukat Yousafzai residency and expressed their grief and sorrows with him over demise of his mother.