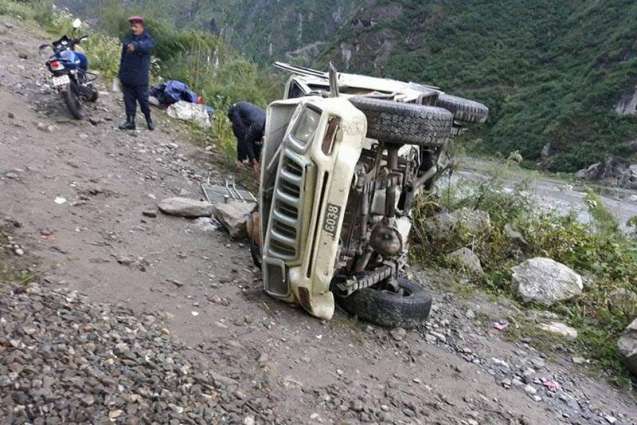 Jeep accident. File photo
A woman was killed an two other people were injured when a mini jeep plunged into a gorge on Shahpur-Ambela road here on Monday.
According to locals the mini passenger jeep was heading to Ambela from Shahpur and it was about to reached Ambela but due to bad condition of road it fell into a deep gorge as result a woman was died and two others were injured.
They said, local people rushed to the scene soon after the incident and retrieved the injured and dead body from the gorge and taken them to Rural health center Karora fromwhere doctors referred the injured to Saidu Teaching hospital in Swat.