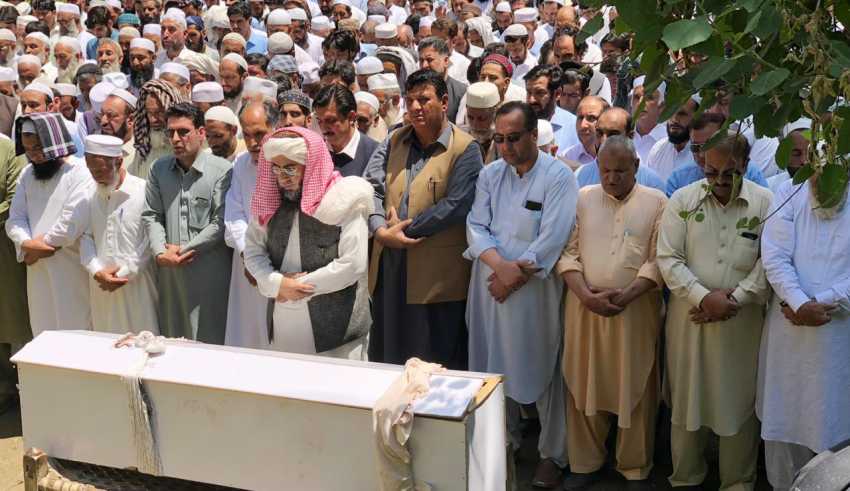 SHANGLA: Pakistan Muslim League-N provincial president Amir Muqam has said poverty is increasing in the country with every passing day, while prime minister enjoying personal life by using the national wealth.
The PML-N Khyber Pakhtunkhwa was talking media persons here at Karora in Shangla on Monday after funeral prayer of a PML-N leader Ali Haider who was demised on Sunday night due to cardiac arrest.
"The Imran Khan change is for land mafia and corrupt leaders, while he has planned to eliminate poor from the country instead of poverty . In this government poverty stricken people hunger for a bite of breed," the PML-N leader said.
He said on one hand strong winds of price hike on the other hand the bunch of taxes has increased the public miseries and poor people suffering severally of financially.
He alleged that the government is busy in leveling allegations on oppositions leaders of corruption and calling them thieves, robbers and taking political revenge from the opposition parties leaders.
"Rather then initiating new development schemes the prevailing government canceled the PML-N government approved projects, including Bisham-Khwazakhela Expressway and Chakdara-Kalam road while showing double standard of its ministers," Mr Muqam said.
He said in the current crises scenario every citizen has to think how to get rid of this failed poor enemy government and should come on roads against it for stability of the country and its economy.
He said, arresting leadership of the opposition parties indeed would create problems for Imran Khan in future because he will not be prime minister for whole life, the current opposition number is next to come into ruling.
The PML-N Leader Ali Haider was laid to rest in his ancestral graveyard in Karora village of Alpuri tehsil and his funeral was attended by people from different walk of life in large number.